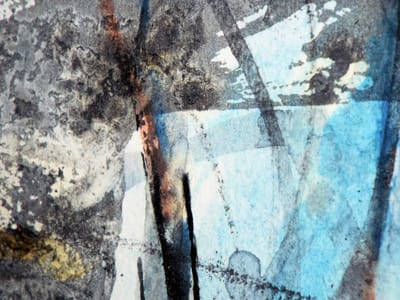 'A WORK IN PROGRESS'
Situated in the grand former Rural Bank building, which boasts 4 metre high ceilings and a spacious and light interior.
b: ATELIER
sits on Wiradjuri Land. We acknowledge the Traditional Owners of country throughout Australia and recognise their continuing connection to land, waters and culture. We pay our respects to their Elders past, present and emerging.
b: ATELIER
currently provides studio space for a local artist (Robyn Veneer Sweeney)
https://robynveneersweeney.wixsite.com/artist
,
which will change as the studio evolves. It is planned that
b: ATELIER
will be sufficiently equipped in the near future enabling us to welcome visiting artists to do small residencies. It is intended that
b: ATELIER
runs as an ARI space and an unincorporated NFP.
b: ATELIER
charges small commissions for sales, the proceeds of which will go to cover running costs and improvements.
We will provide small group workshops in various media in 2023, to be facilitated by resident and visiting artists.
To share the results of in-studio work and display the outcome of workshops and residencies, we have developed two small gallery spaces. In between, there will be the opportunity to show contemporary works by local and nearby practicing artists, some of which may be for sale.
b: ATELIER
is a manifestation of the Batlow Community's efforts to recover after the devastation of the Black Summer Fires, which had a profound impact on people's lives and our local economy. There is a commitment to be open to the public during similar hours to our local Mountain Made Arts & Crafts shop. Exhibiting artists will be required to volunteer their time to attend the studio on a weekend roster shared with other volunteers. The intention is to grow Batlow creatively and encourage our visitors to enjoy not only our locally grown fruit, also the fruits of our creative endeavours.
b: ATELIER
thanks Potso, the owner of this wonderful building, for his support and encouragement in this experiment. Thanks goes to those Community Members who donated equipment or other assistance and their ongoing encouragement.